English Language Study Options
Our international students can learn English as a beginner or improve English language to advanced levels.
We offer further studies in a range of career areas that will increase your employment options in your home country or here in New Zealand.
Foundation studies are ideal as an introduction to your area of interest and can help you gain credits needed to enrol for more advanced qualifications.
All of our mainstream programmes have academic entry and English language requirements. Specific entry and English requirements are listed in the programme information.
Important course and programme information
We are accepting English Language enrolments on a weekly start date basis until further notice.
See the list of programmes open to international students for more information on start dates.
English Courses
The School of English Language is internationally recognised as one of the best English language training centres in New Zealand.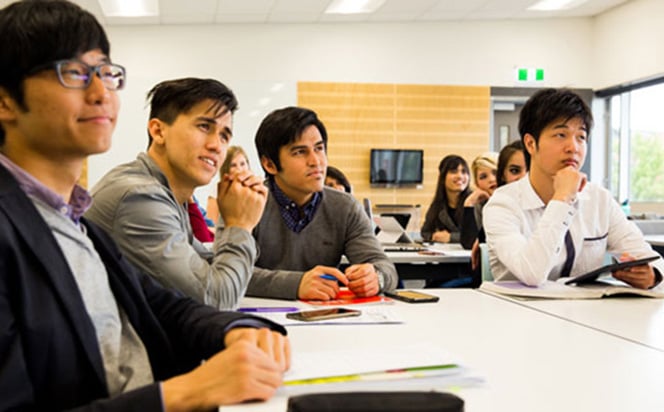 Number of Students: up to 300 at any time
Class Size: Average 15, maximum 22
Levels: 7 levels (beginner to advanced)
Minimum Age: 17 years old, no maximum age
There are four main options for English language studies.